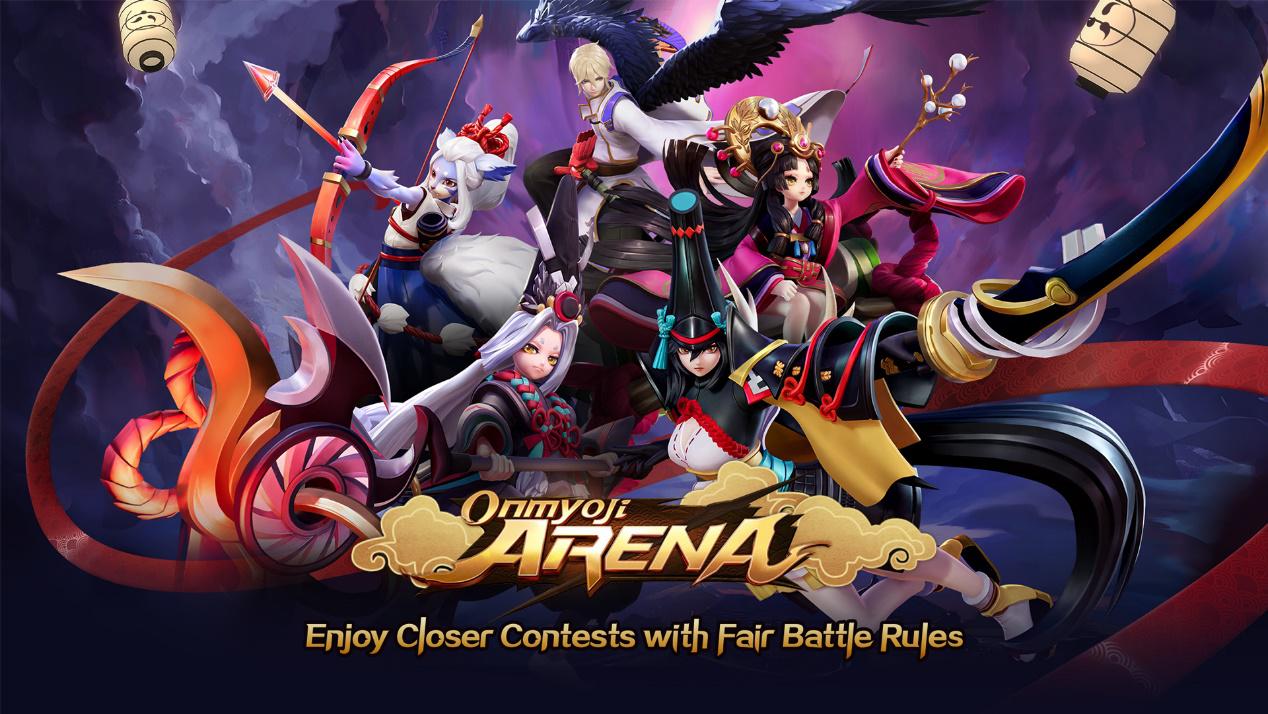 The game adopts the mysterious Japanese Shikigami characters and the Japanese art style from Onmyoji and adds in the red-hot MOBA gameplay. They use native Japanese voice actors and actresses to resurrect the unique atmosphere of the Heian Period, while having innovative breakthroughs in map design. The fog system is coming along with even more skills for the Shikigamis, the characters of the series, compared to the Onmyoji RPG. While adjusting the in-game purchase system of Onmyoji to reach the best character balance possible, NetEase also surprises us with the all-new triangular Battle Royale mode.
Authentic Kyoto City of Heian Period
  One of the most significant merits of the Onmyoji series is its out-of-this-world voice acting. Together with the exotically elegant Heian art style and gorgeous 3D model-building, NetEase is able to authentically reconstruct the Kyoto city and the Shikigami of Heian Period in Onmyoji Arena.
Well-Balanced Character Strength, A Fair Fight for Every Player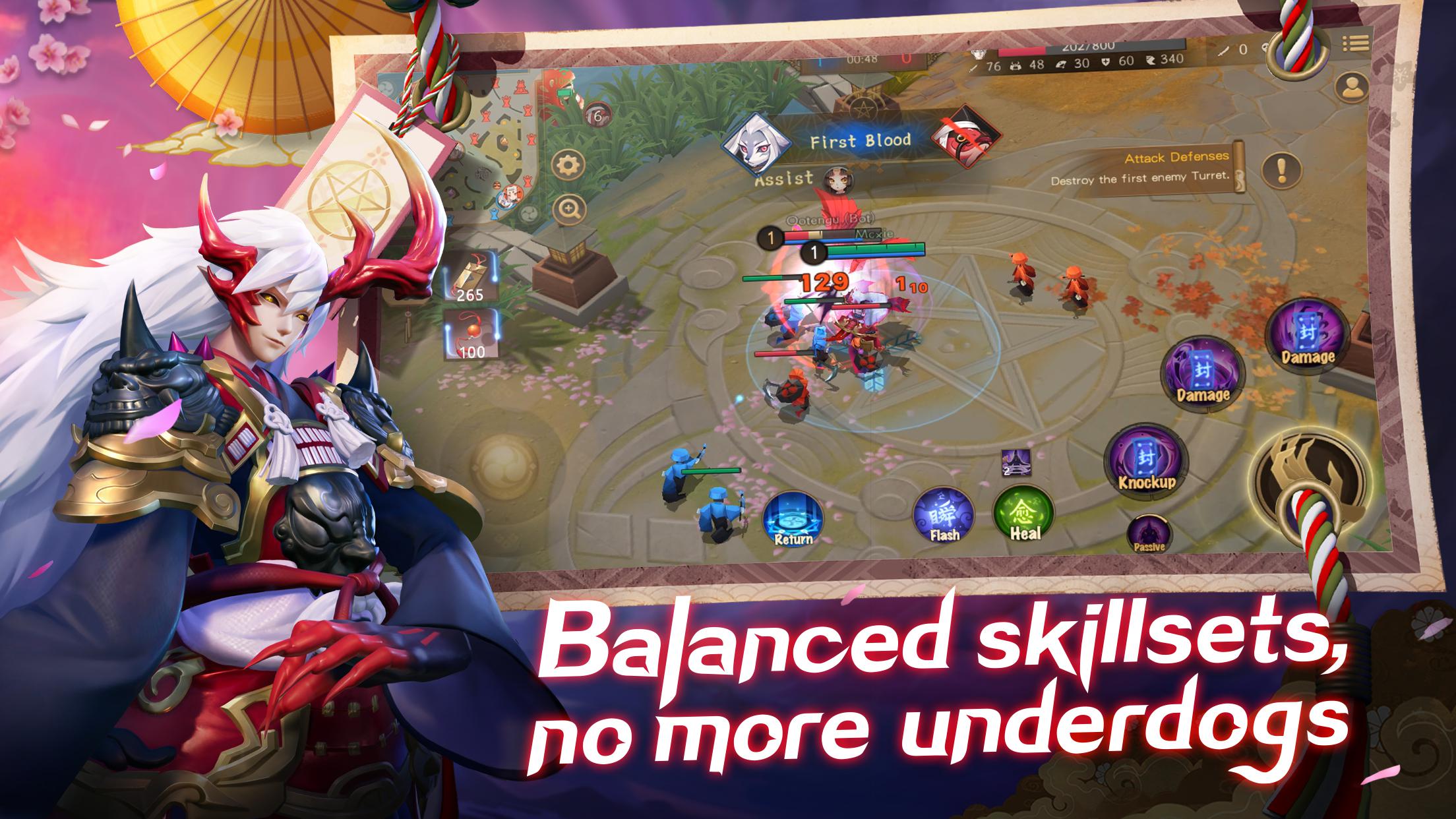 The amulet system is cast-away in Onmyoji Arena. Players can now create their own combinations of Onmyoji's abilities (Onmyodo) for free, customizing the skillset to fulfill the potential of their Shikigami. In-game purchases will not affect the combat stats of the Shikigami in Onmyoji Arena, making strategies and controls the most important factors to win.
  The strength of Shikigamis is carefully evened out while giving them unique features and abilities. Every Shikigami is useful in some situation. Each one of them has four abilities and two spells. Combinations and the timing of casting the spells are crucial. The innovative map design works perfectly with the war fog, providing the exciting MOBA game experience. The global server allows players from all over the world to play with or against each other.
The All-New Triangular Battle Royale Mode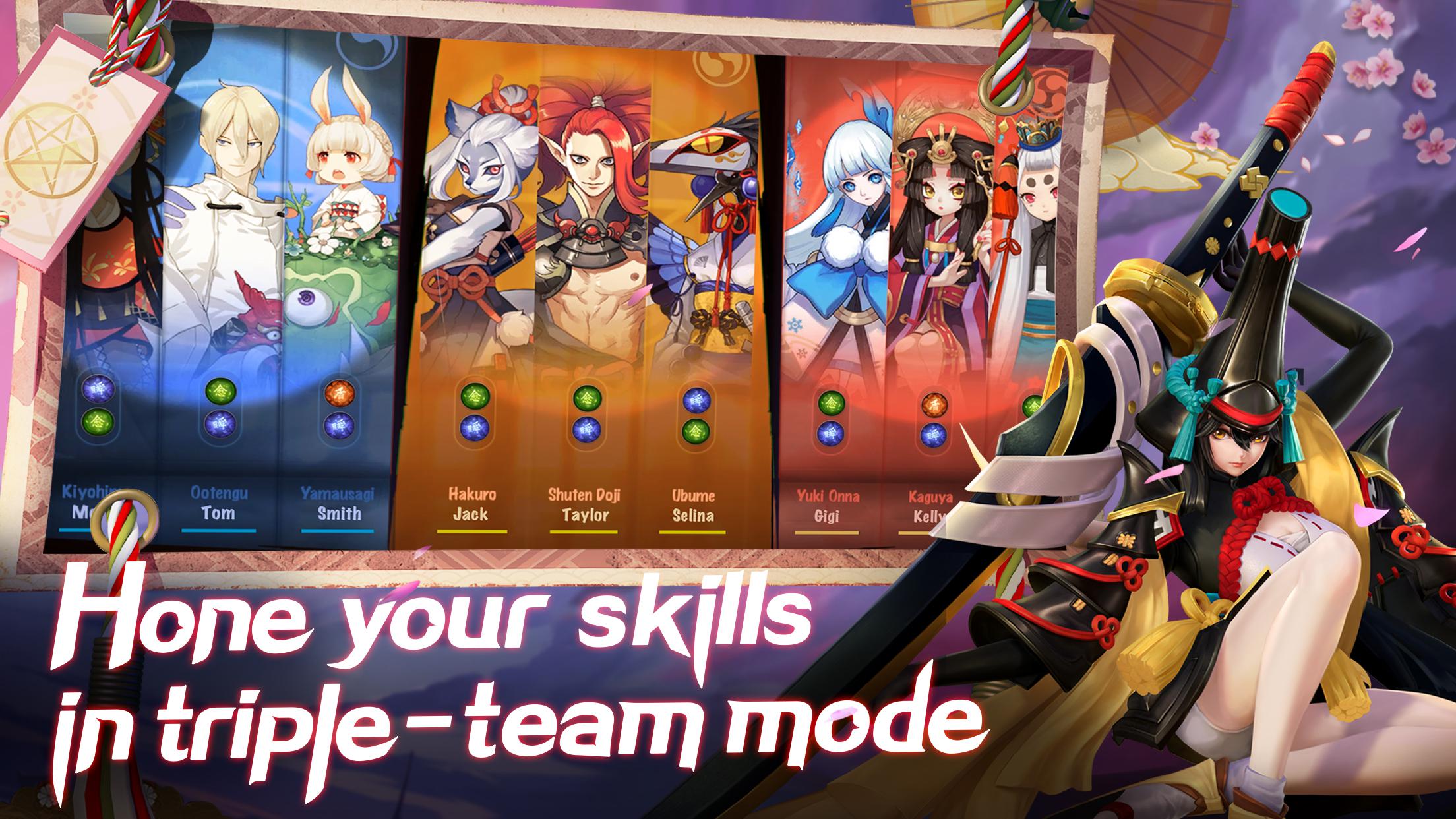 Onmyoji Arena has the first ever three on three on three triangular Battle Royale mode. Players spawn in three different locations on the map with the combat zone in the center. The team who knocks out 30 enemy Shikigamis wins. It is an excitingly fast-paced mode and a lot of fun.
  If you are in love with exotic Japanese art style, like MOBA game, and seek a fair fight with the elite gamers around the world, then Onmyoji Arena is a game that you can not miss! Download and play to get the *release rewards of free Shikigamis and items! For Android players, Onmyoji Arena for Android will come in no time. Let the battle of Shikigamis begin!
Release Rewards:
  Shikigami Yuki Onna *1
  Shikigami Karasu Tengu*1
  Shikigami Samurai X*1
  Wish Charm*1
  Release avatar frame *1
  Itsumade skin-Magpie*1
Downlaod Game:
  Ios:http://m.onelink.me/c53815c4
  For more information:
  Official Web:https://www.onmyojiarena.us/